Here is this week's sketch from "Sketchy Thursdays:"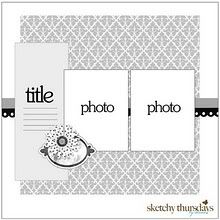 As soon as I saw this sketch I knew exactly which 2 photos I wanted to use.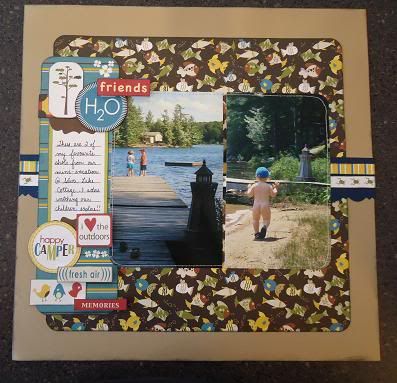 (All products are Bella Blvd)
These 2 pictures are my 2 favourite shots from our recent mini-vacation up north to a cottage on Silver Lake. I am in the midst of creating an 8x8 album of the whole trip, but I wanted to make sure that there was a 12x12 LO of the vacation in our family's summer album.