Quick post - baby is busy and happy for a few minutes......
Here is the sketch: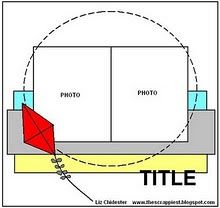 And here is my take on it:
I modified the sketch a little bit to fit in a picture of each of my 3 children riding on a large Tonka truck, rolling down a big hill, on a recent cottage visit.
All products - Cosmo Cricket except for title rub-on which is by BoBunny.