I picked up these empty old-fashioned latch-lid jars at a yard sale in the summer. They have been collecting dust in my basement since then. I knew I wanted to use them at Chrostmas - but for what? Then it hit me - jars of candy of course!! And not just for eating - decorating too!
So one day after supper we loaded the kids into the car and took them to the "Bulk Barn" to choose some of their favourite candies to fill each jar.
After what seemed like 3 hours worth of deliberation, we came home with $35 worth of this: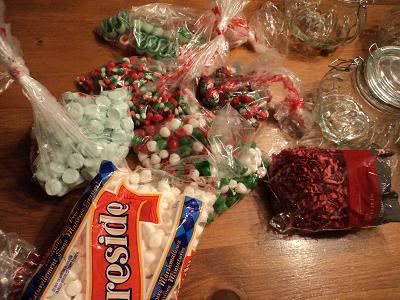 Then we set to filling the jars. I am sure more candy was eaten then landed in the jars!!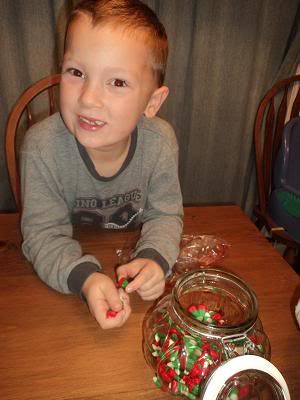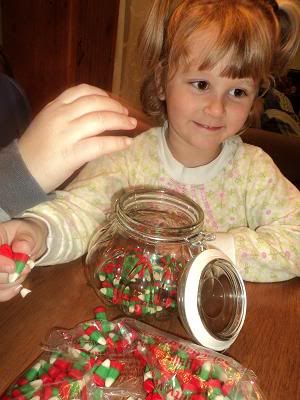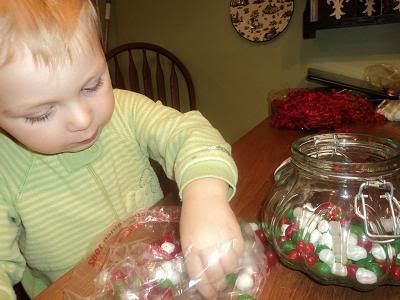 Once the kids went to bed, I took those jars and I made them into decoration. I promised the kids they would be able to EAT after December 25th, until then, the candy had another job to do!!
This is the shelving unit in our kitchen dining area. It was built by my hubby's grandfather many, many years ago. I'll admit to changing its colour, and I love how it has become a display area for all of my pretty things.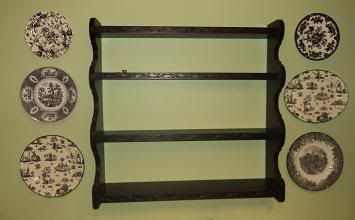 After an hour of transformation, this is what I came up with: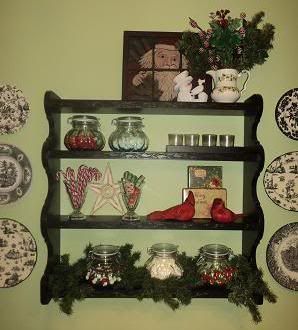 See the candy jars? I like the retro country look that I have going on here. I think it is rather like the "Farm Girls" Christmas!