So here's the challenge: I have 1 hour to scrap from the time I put the 2 youngest to bed and when the oldest and Daddy get home from soccer practise. No scrapping past that because Kevin is bringing home Sushi for our weekly "Dinner for 2." So, with this deadline looming, I hit the scraproom.
Here is what I came up with: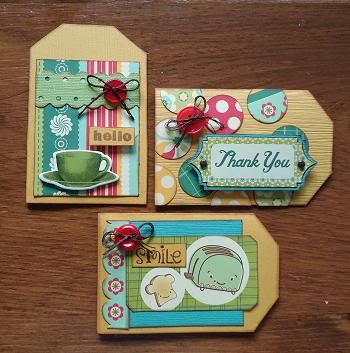 The girls over at LRW had made "Tags" our weekly challenge. I hadn't taken part in a few weeks because I was too busy with school, but summer has begun and I have a few extra minutes on my hands!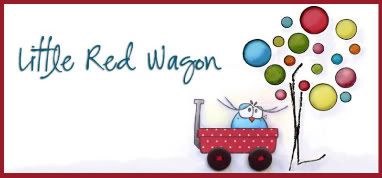 Here are some close-ups: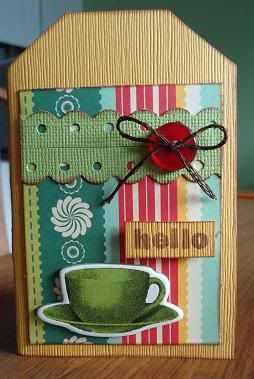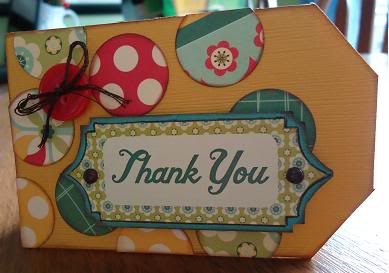 I can't believe I still have scraps of Cosmo Cricket's "Early Bird" line left. I managed to use a few more pieces up creating this lovely little darlings!!