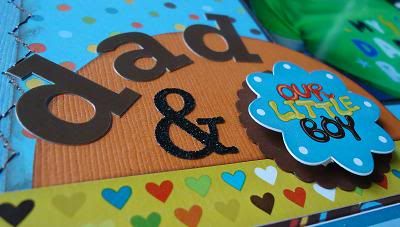 Here is the weekly sketch form "Sketchy Thursdays." We needed to use this sketch as a starting point. As well, the colour yellow had to come into play. Finally, we were challenged to make a homemade embellishment.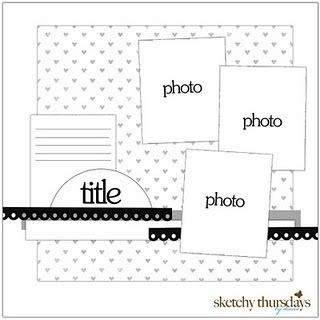 Here is my complete layout:
My homemade embellishments are circles made from spiraling a long string of crocheted chain stitches into a circle shape.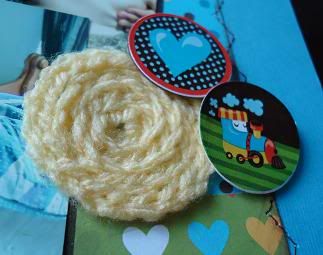 All products by Creative Imaginations except for the letter stickers by Making Memories and Jillibean Soup.