I recently applied to be part of The Scrapping Bug's Design Team again. As part of the application I had to create a challenge and make a layout to go with it.
My Challenge was to create a project that had "recessed" elements. I do a lot of "pop-dotting" to RAISE parts of my pages, but I had never really tried the opposite.
Here is my example: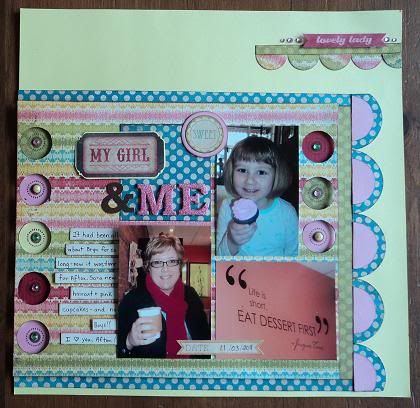 Do you see the recessed areas? The cut-out circles create another dimension - that way, the shadows created become another design element.
Do you like?
By the way, I am on the Design Team again. Busy with this month's kit. I can't wait to post my new creations!