It's never too early to get started on Christmas, is it?
The ladies over at Little Red Wagon issued a "Christmas in July" challenge this week and even though I decided I wasn't going to do any challenges for a few weeks, I joined in anyways. Why? Because I bought this stamp yesterday: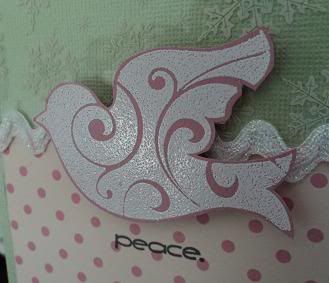 I experimented using a silver sparkly ink pad, embossing with a translucent embossing powder and then decided I liked the look of the opaque powder.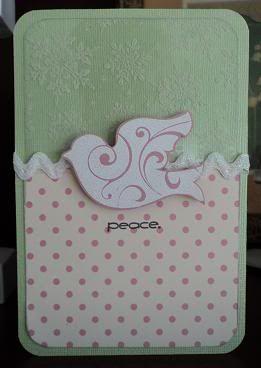 I stuck with my pastel theme (a little something different for Christmas) and added polka dots from October Afternoon. The snowflake transparency is from Making Memories.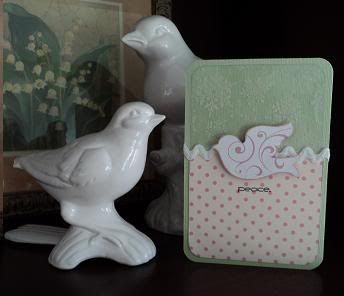 Merry Christmas!!