I have been scrapping very little lately and I needed a little kick-start so I could get going on all of the photos I have taken so far this summer. While perusing the web for inspiration, I came across this sketch on the Page Maps Blog: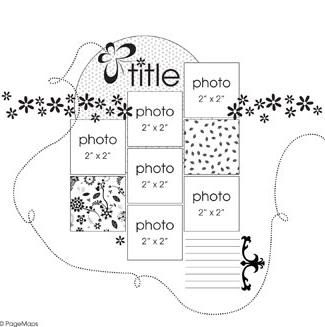 I knew I had several adorable pictures of my daughter trying on "tea time" hats, and I knew this feminine sketch would be perfect.
This is what I came up with: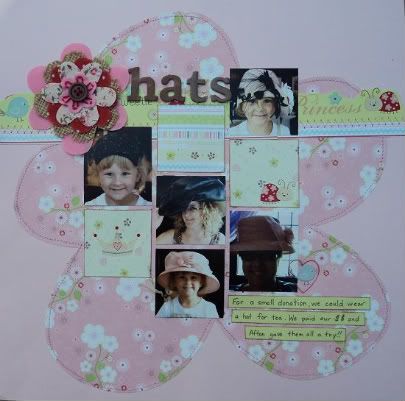 I used some older rub-ons and papers by Autumn Leaves. The fabric flower is K&Company.
Thanks for looking!!