Kevin and I recently took a 3-day trip to NYC. It was the first time we had gone away, just the 2 of us, since before we had Bryn almost 6 years ago.
I took a ton of pictures while we walked Manhattan Island. On this day we toured the Chelsea area of the island and visited "Highline Park" and Chelsea Market.
Highline is a 100 year old raised train line, slated for demolition in the 1990's. However, the people of Chelsea fought to keep it with the idea to turn it into greenspace. Now 15 years later, 2.4 km of trainline has been turned into park. It was neat to see the railway tracks hidden among the new plants and trees.
After walking the park, Kevin and I checked out Chelsea Market. Once again, New York has turned something old and rundown into something useful and beautiful. The Market is housed in a cookie factory built in the late 1800s. Instead of tearing it down, the city has removed some of the walls, added some benches and divided it into several shops. Each of these shops sells gourmet food- from wine to fine cheeses and specialty baking. For instance, there is a bakery that only sells brownies, and another that specializes in decorated sugar cookies. Amazing eh? It was definitely our kind of place!!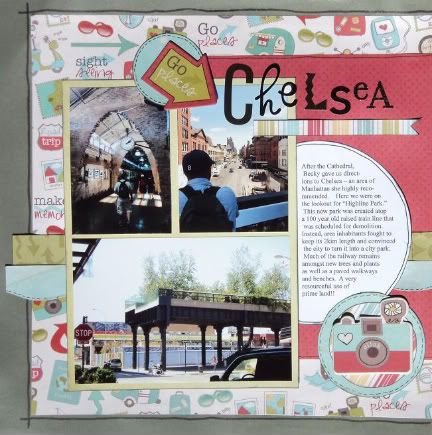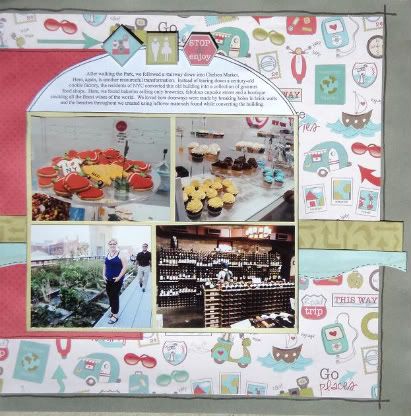 All products by Imaginisce.