Just a quick post to share some recent layouts featuring product by Doodlebug ( on of my favourites!)
This one uses classic (ie. old!) Doodlebug product: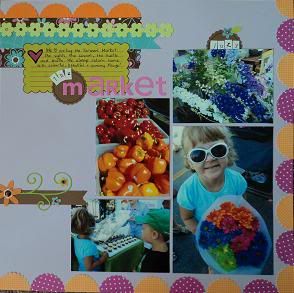 These pics were taken in June on one of our weekly visits to the Milton Farmer's Market.I love all the colourful produce and beautiful flowers. My kids also found a woman selling gourmet mini-cupcakes. We gave those a try too!
And with newer Doodlebug: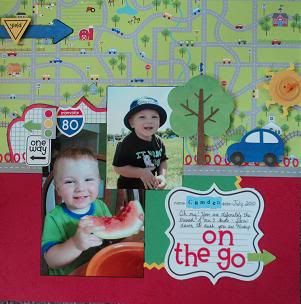 A page about my VERY busy 18 month old. He loves this one - it has "ca-ows" (cars!) on it!!