My dear friend Kari had a beautiful baby girl about a month ago. When I went to meet little Avery I wanted to take a special gift. I knew that Kari and Ken had taken dozens of photos of their princess so I decided to give them something pretty and girly to hold all these precious shots.
I let Afton ( the queen of pretty and girly) help me pick which papers and embellishments I would use (All K&Compnay by the way!) and this is what I came up with:
I created a mini-book using a variety of patterned papers that I stitched together to form a "spine."
Inside, I added mats for 4x6 photos and spots for journalling. And some of the pages - well, I just made them pretty to look at! :)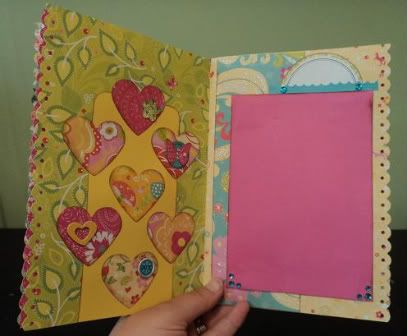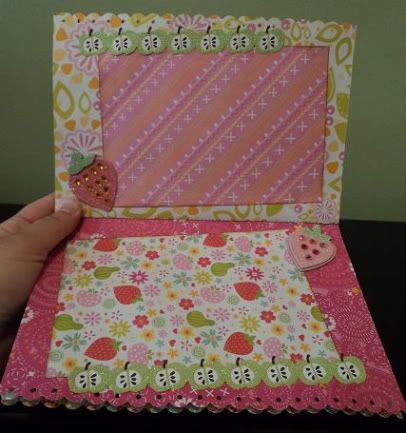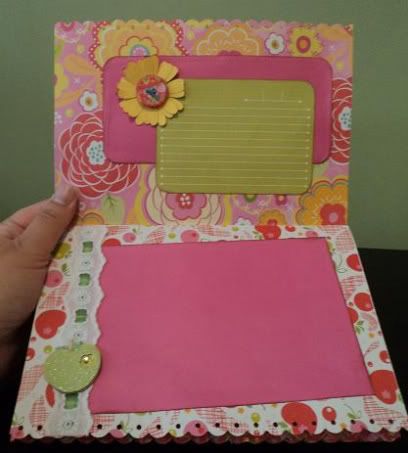 I really hope Kari liked my creation. She sure seemed excited to receive it!!