I never really realized how much time and energy my mom put into raising my two sisters and I (with the help of my dad, of course!) until I had three kids of my own. She took 12 years off of her teaching career in order to be there every step of the way for us. I know she'll be the first to tell you that those years were the most challenging and the most meaningful of her life.
I wanted to celebrate my mother in a layout, paralleling her time with us and my time with my three munchkins. I came up with this: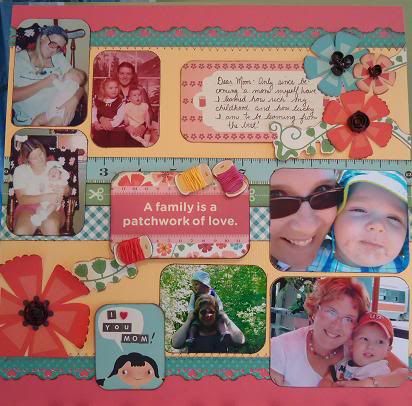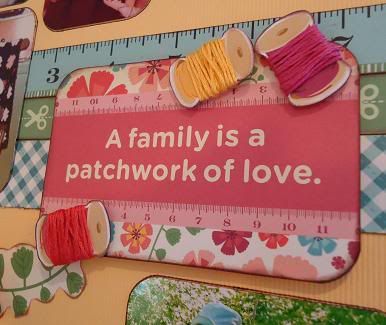 I used Cosmo Cricket's "Material Girl" line as a tribute to my mother's sewing, knitting and crafting prowress. I hope I continue to get as much joy out of crafting as she still does!!