Bo Bunny (one of my favourite paper manufacturers)issued a challenge right around Mother's Day.  Simply put, they wanted a layout that celebrated Motherhood.
I thought for days about what facet of Motherhood I wanted to touch on and I came up with the idea to describe how I came up with each of my kids' middle names.  Don't get me wrong, Kevin helped choose them, but really, I made the suggestions and he either agreed or vetoed my choices.  : ) 
Here is the layout: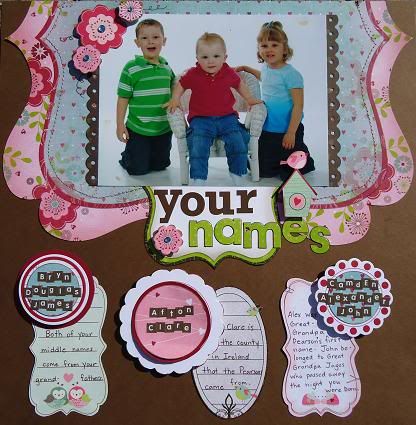 Choosing the perfect names for my babies was a huge decision for me. They had to be different, but not strange, pleasing to the ear, go well with our last name, follow our theme ( British names like mine and my husband's) and look nice when written out.  ( I know that last one sounds funny, but I REALLY did write out each child's name over and over until I found a combo that I liked the sound of and liked how it looked!)
Here are some close-ups on  the info about each child's name: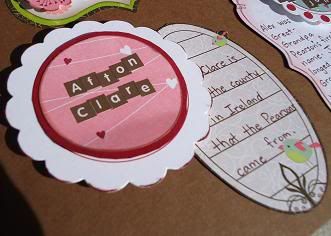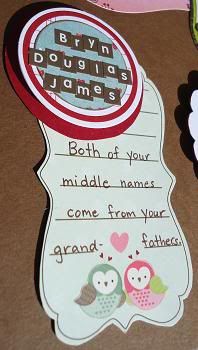 Thanks for looking!!