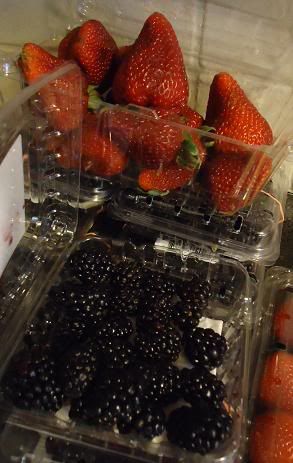 Fresh berries were so inexspensive today, so I bought a ton and made 18 jars of this: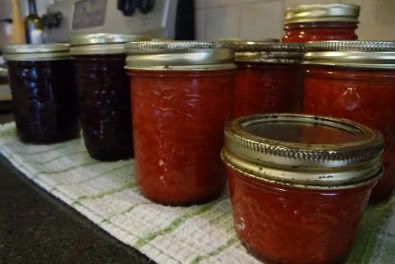 Looks yummy, doesn't it??
I made 6 jars of Strawberry Rhubarb jam and 12 bottles (yep, 12!) of Blackberry Thimbleberry jam. I have to admit, one jar didn't make it past lunchtime!!
And oh! My poor kitchen:
But worth it. SO worth it!!