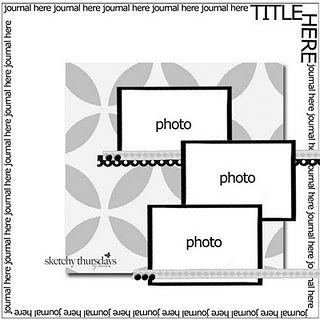 This is Sketchy Thursdays sketch of the week. After being chosen as one of their "faves" last week, I just had to play along again.
My layout is an 8x8 layout using pictures I took on my recent trip to Ottawa to visit my sister. We visited Beechwood Cemetery which was right next door to my sister's condo. The tulips were in full bloom and the lilacs were heavenly.
I had to modify the sketch a bit to fit my 3 photos onto my 8x8 background but I still managed to fit in an outer border and a corner title.