There is nothing I like to do more this time of year than to sit down with a cup of tea, a dramatic TV program (Flashpoint is my fave!) and get my 2 knitting needles clicking.
I learned to knit when I was 5 because my mother is a knitting fiend. When I say fiend I mean there is only one place she does not knit - and that's church!
I have knit for myself, but lately I have stuck to smaller projects like baby sweaters and hats and mitts for my 3 kids.
Recently I took this: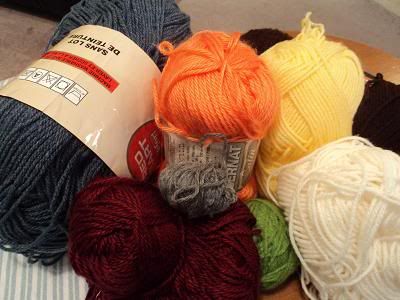 Clicked these a few hundred times:
And made these: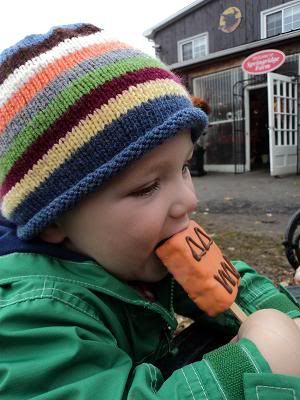 Afton loves the crocheted flower I put on hers.
Not bad for a couple evening's work, eh??