I figured out a few nights ago that I need to make 6 more holiday cards in order to have enough for everyone on my Chritmas card list.
What better reason to join in on some card sketch challenges!
Here is Card Position Systems' sketch of the week:
And here is what I came up with :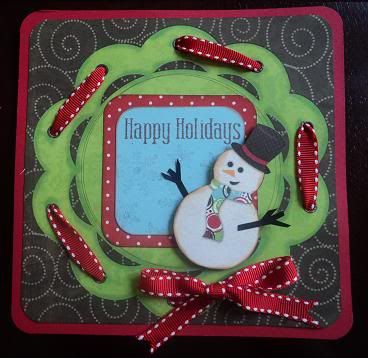 I really like how this printed journaling card from BoBunny made it easy for me to create a "wreath" on my card.
Thanks for looking!!