I have been taking Autumn pictures for weeks and I finally got around to scrapping some of them! I ADORE the colours and patterns in Autumn scrapbook paper and embellishments and I had built up quite a collection. So without further ado.....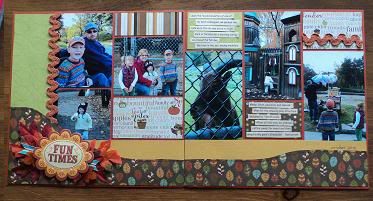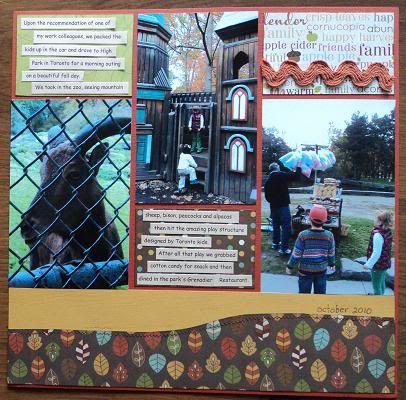 These pictures were taken a on trip into Toronto to visit High Park. The kids loved the zoo and the awesome play structure. It was designed by the children of TO and is the coolest medieval shaped playground I had ever seen!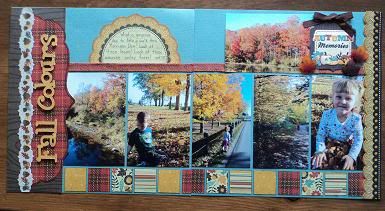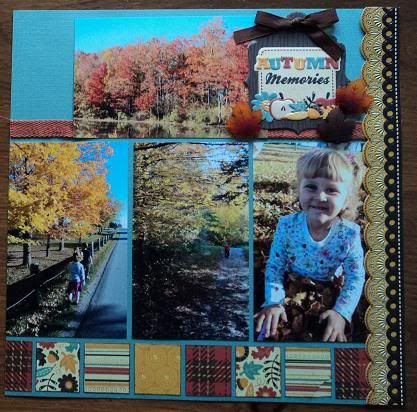 I met my friend Julie ( Hi Julie!!) at the conservation area in my hometown. We took the opportunity to catch-up while our children frolic-ed in the leaves. I love the photos I was able to capture this particular day. Check out those pics of the trees!!
I'll be back tomorrow with so more Autum layouts. Please come back and see!!