My youngest sister, who will be 30 this year, has been dating the man of her dreams for about 7 months. After their recent trip to New York City, they called us to announce that they have become engaged!! No date has been set, but I know I am already excited about shopping for bridesmaid dresses, planning showers and helping prepare for the actual wedding.
Here is a picture of Meghan and my soon-to-be brother-in-law, Wayne.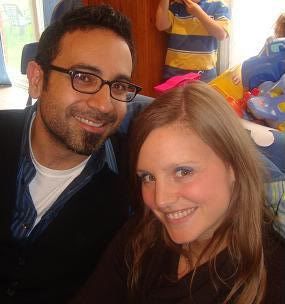 Congrats, Little Sister and welcome to the circus, Wayne!!