This past weekend I had the pleasure of attending Scrapfest in Kitchener with my dear friend Julie. We made a kid-free couple of days and stayed in KW at the Holiday Inn. Friday night we met for dinner (after leaving our kids with their caregivers) and lingered over cocktails and Italian food for almost 3 hours!! Bliss. After gabbing in our room for 3 hours we hit the sack and arose early to grab breakfast and to get our seats at our morning class. We signed up for a three-layout class with one of my favourite scrappers, Vicki Boutin. Here we created 3 very different layouts using papers and embellishments from Doodlebug.
Here is my "Basic" layout:
My "Detailed" layout: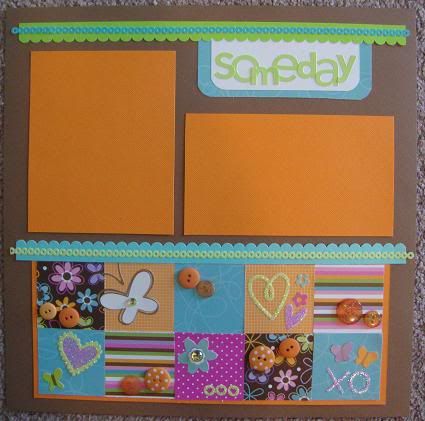 And my "Expert" layout: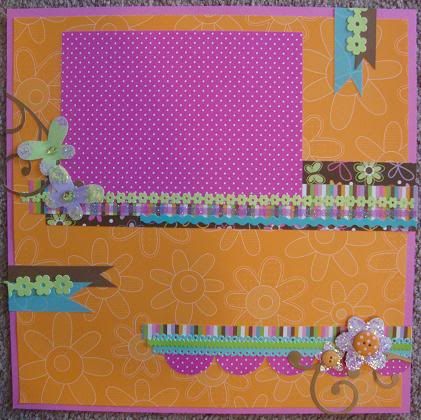 Here is Vicki (and Tara)drawing for prizes at the end of the class:
And Julie with her awesome prize pack containing tons of Sassafras product. Lucky girl!!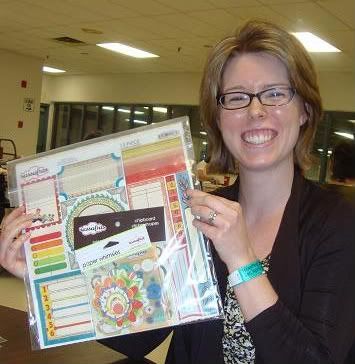 After class, we literally shopped until we dropped, buying tons of new scrapbooking product. This was a perfect weekend for catching up, resting up, being inspired and getting away. I'll definitely be doing it again in the fall. Who else wants to join us???