Back to school today after a nice weekend at home. I cooked and cleaned, dug a garden and took some pictures of a few recent projects.
Camden found Nana's birdbath on Easter weekend and took advantage of its cooling effects on a 25 degree day in April.
I loved this pic of Afton that I took on Easter morning. I knew I just had to do a pink, girly layout with it. Afton approves of the pink scalloped borders and the pretty patterned papers. :)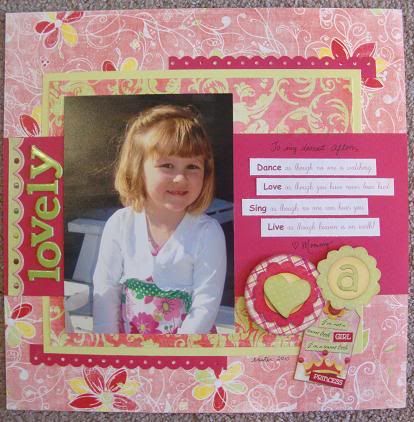 Sorry this picture looks so wishy-washy. The colours are a little more intense in real life. This is a picture of my in-laws and the kids on Easter Monday morning, enjoying a brunch prepared by my hubby.