Camden had a nice long nap today and the two big kids were happy to watch a Hallowe'en movie on YTV. That gave 2 hours (yes! 2 hours!) to do some scrapping! So... I really feel like my card-making needs some work. So....I pulled out a couple of card magazines and did some scrap-lifting. This cute Santa card was the result: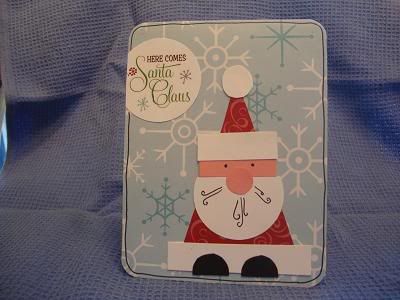 Now that I felt braver, I made this card, based on a cute Carters nightgown my daughter owns.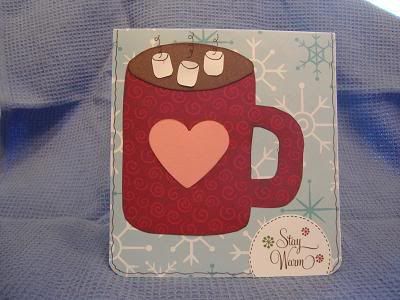 Now onto the cookies- these were so EASY and looked really impressive. Afton was my sous-chef and even she said "Mommy. This isn't hard!"
Start with 2 batches of sugar cookie dough. Divide each batch into 2 parts and dye the dough (food dye works better than food colouring- the colour is more intense). I made my 4 parts red, orange, yellow and brown. Refridgerate.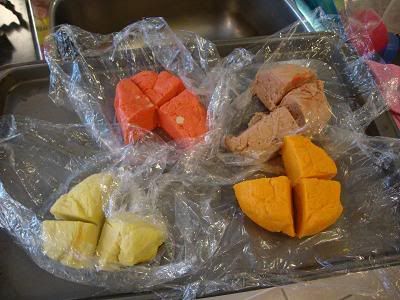 After the dough has chilled (it rolls better when the dough is cold), cut the dough into small chunks. Take several chunks of each colour of dough and stick them together into one big blob. When you roll this blob out, you will get a mosaic/marbeling effect. Cut the dough with leaf cookie cutters, trying to place the cutters so that you have many colours within the shape. Bake and enjoy!