I hope these pictures work out- I was having trouble making them the right size.
Here is a layout about Afton on the phone. She is just talking Nana's ear off, but all I can picture is her as a teenager talking to her girlfriends (or her boyfriend!). Love this colour combo right now- poor Afton has worn a lot of it lately!!
Bryn- our water boy! Here he is getting soaked at the splash pad this summer.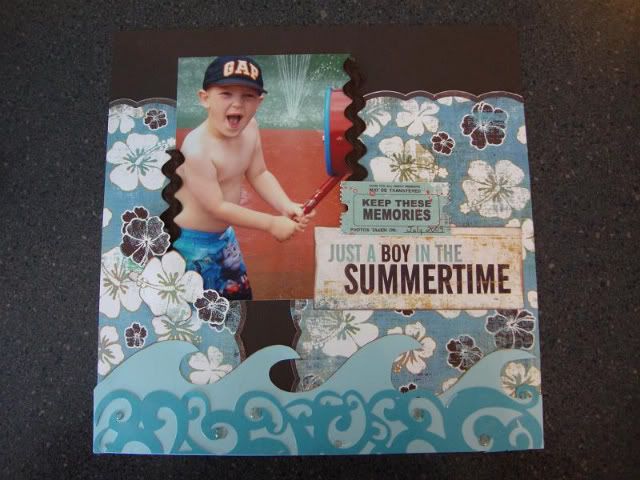 And Camden- this page celebrates the milestones of his 7th month. Love this paper pack from Making Memories!