This week, the challenge over at Little Red Wagon is to use TICKETS on your creation.
I love my cute little ticket stamp from Imaginisce and decided to use it on this double-page layout.
"Hello Sunshine"
See the tickets, right near the title? I stamped them, cut them out and stuck on little images from Simple Stories "100 Days of Summer" collection.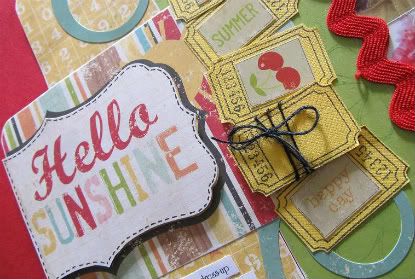 All of these pictures are random ones I took throughout the month of August. I Really like inclding these "daily" pictures in the scrapbook too.
I love that clothesline sticker!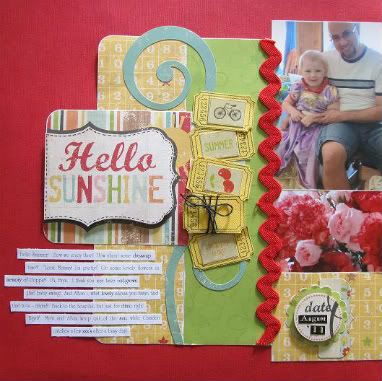 Here's the journalling:
Thanks for stopping by!