One lovely day in September, Afton asked if Nana could come over and teach her how to make apple pies from scratch using apples picked fresh from the trees. Not one to turn down an opportunity to come visit her grandkids - Nana was there the next day!!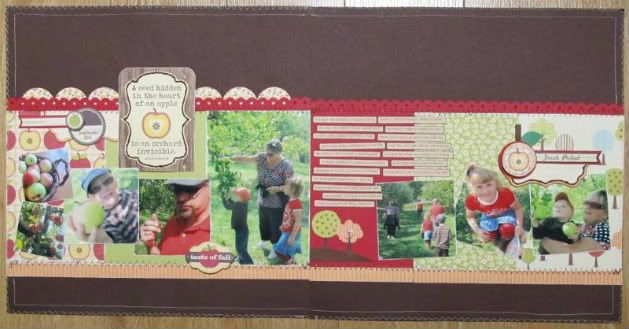 We visited an apple farm not 5 minutes down the road from here and we picked apples in 19 degree weather - it felt like summer!
We sampled each type of apple and came home with a 20-lb basket that contained PERFECT apple specimens in a variety of colours.
Aunt Stephanie also dropped by on her way through to Ottawa - but left before the pie-baking began!
Nana and Afton spent 2 hours turning lard and flour into 10 pie crusts then filled several with a delicious mixture of apples, cinnamon and sugar. The first pie out of the oven was amazing - obviously baked with love!
All product - JilliBean Soup