I am loving designing for the Scrapping Bug store in Kitchener. This my second month joining in on the fun and this time round we were using a school themed line by Jillibean called "Alphabet Soup."
My first layout featured pics of my daughter who will be starting JK next week. I can't believe she is old enough for school already!!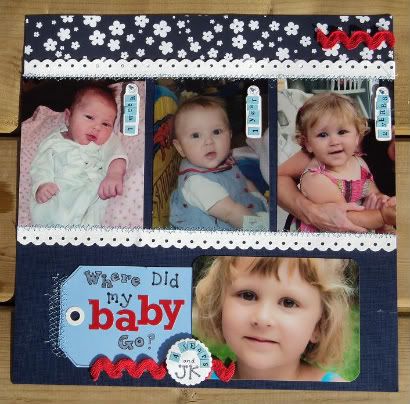 My two older children have a subscription to "Chirp" magazine. This month's issue featured a cardboard guitar activity. As soon as they saw it, they begged Daddy to cut them out some guitars. Within an hour they were rocking out and I snapped some pretty funny pics: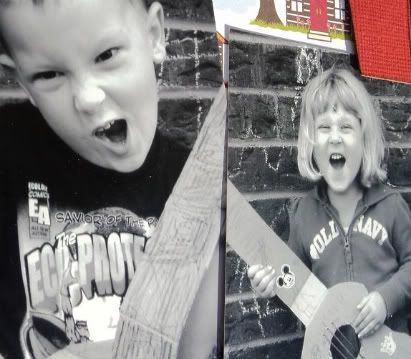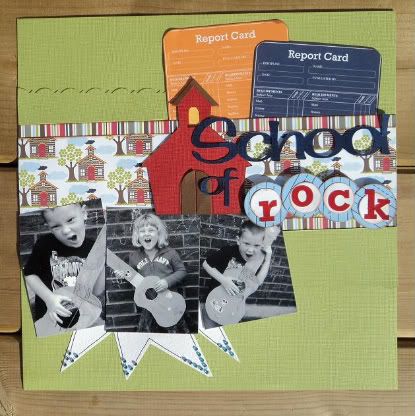 As well, I made this teacher card using some apple diecuts. I tired some more embossing - something I am just becoming comfortable with!