I love the fall! It is most definitely my favourite season. Haul out those sweaters, bring on the colourful leaves and make mine a Pumpkin Spice Latte!
After cruising some decor blogs, I got in the mood for some fall in my home. Just a few touches so far, but I am liking the new "autumnal" mood.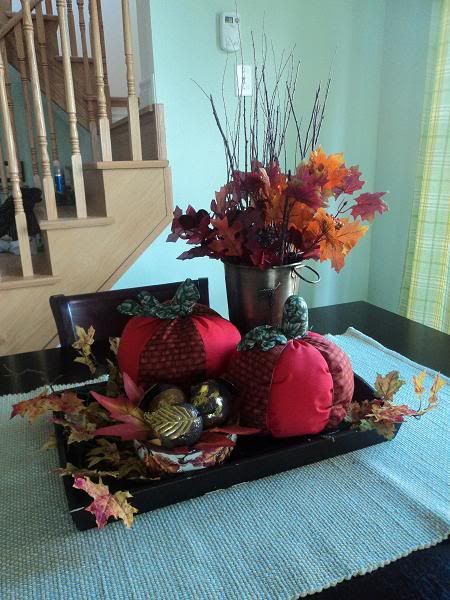 This is my dining room table. See the fabric pumpkins? I made those. I have made about 5 so far, but the other 3 haven't found homes yet.
Do you like the sticks? I grabbed them along a train track near our home.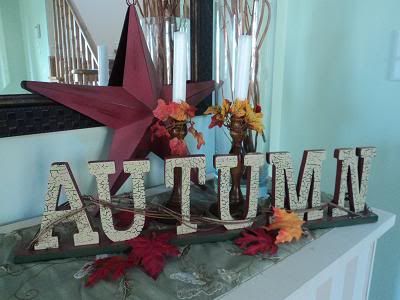 I have had the Autumn sign for several years. I haven't hauled it out for a few though. My hubby thought it looked nice here, but he was rather put out because this dresser is in our main hallway and he likes to drop all his "stuff" here when he gets home. Now there's no room. Sorry hun!
Love the sunflowers. This arrangement greets friends and family right at the front door. Very fall, wouldn't you say?