Here is my 8th installment in the year of Project 12. We are given a sketch at the beginning of each month and we are encouraged to use it to celebrate that particular month in any way we wish.
You know those picutres that you take each month that you love because they capture everyday happenings? Well, I take a lot of those and I really like using the monthly sketches to add these misfit photos into our scrapbooks.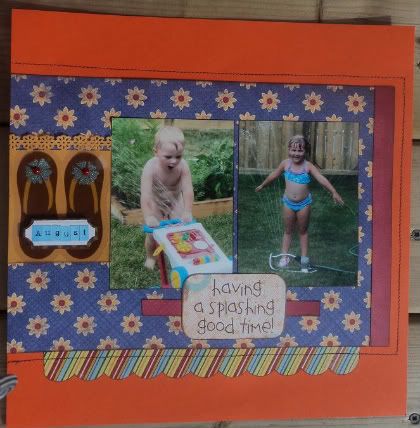 August was a busy month, spent mostly close to home, but it still contained many memoiries I want to remember forever!!
(All products - Fancy Pants)