Day 4 - Journal about what makes a perfect Christmas (and is it really worth all of the stress??!!)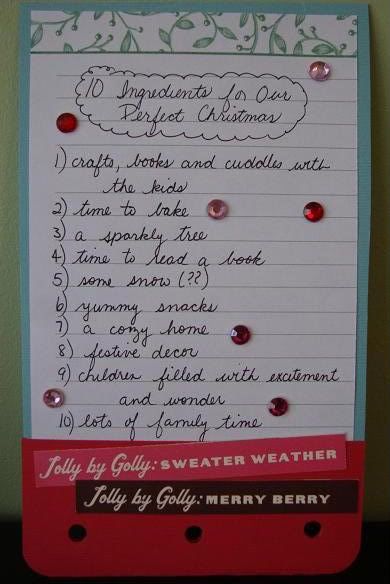 Day 5 -Advent - What childhood memories did I have of this? What do I do now to countdown with my children? The picture is of the Advent Box that my kids use now. Each little drawer contains a chocolate kiss for each child.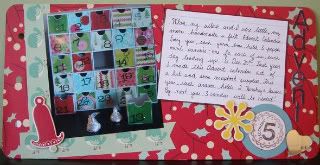 Day 6 - Think of Christmas - what good memories do you have? Are there any Christmases you'd like to forget?? I wrote about the rules and routines of Christmas morning when I was a child. I also took time to write about a dear friend who recently learned she will probably lose her mother to cancer sometime early in the New year.