Our first assignment- tell why this journal is important to you and why you must take the time to write something in it everyday in celebratioon of Christmas.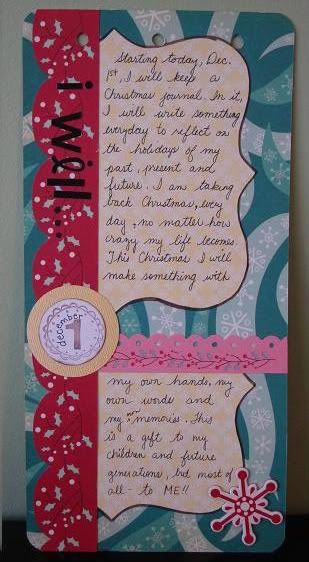 On day 2, we journaled about winter weather. I like snow during the month of December only. Once Christmas is over, the snow can go!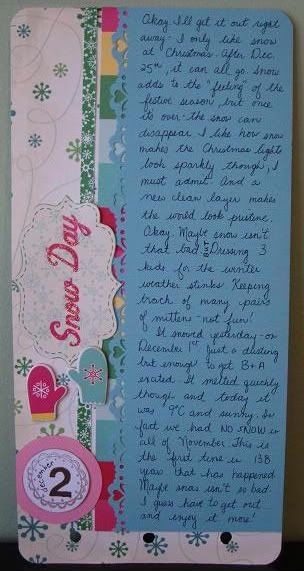 Day 3's prompt asked us about Christmas cards. Will we send them? Will we make them? Are they a waste of time? I am sending homemade cards with a picture of my munchkins in them.
The envelope contains my journaling as well as pictures of my homemade cards.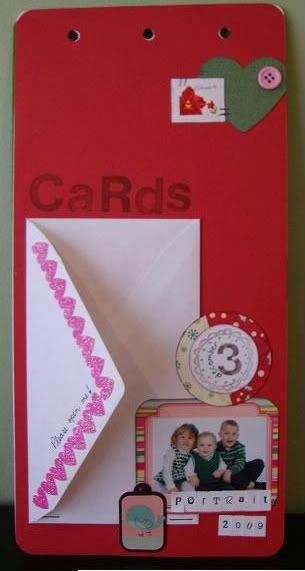 Thanks for looking!