This month I worked with "Beach Babe" from Fancy Pants Designs. I love the colours and patterns in this line - it was so easy to use! I was also given a 3-pack of seed beads, glitter and micro-beads. Those were a bit more of a challenge!
However, I was able to use all three types of sparkle. On this layout about my youngest, Cam, I used the turquoise glitter to edge the water. I also managed to use the mixed-colour microbeads on the title chipboard letters.
I really like this layout about Afton blowing bubbles. These girly papers wer made for her!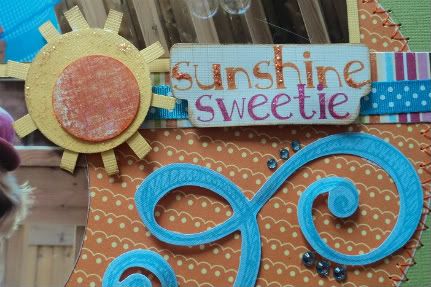 I hand-sewed a million seed beads on as a border around the large circle. Time-consuming, but well worth it!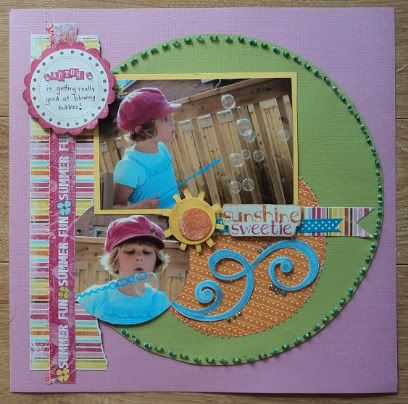 Thanks for stopping by!