I am a girly-girl.
Pink is my favourite colour.
I love flowers and ruffles.
But, I have 2 sons and 1 daughter.
Though I love my boys dearly, 2 out of 3 layouts I create need to be masculine and usually contain trucks, plaid, stars and dinosaurs. : )
So when I get the chance, I love to do pages about my little lady - with pink, flowers, glitter, rhinestones, ruffles. My love for the feminine goes full power and I come up with this: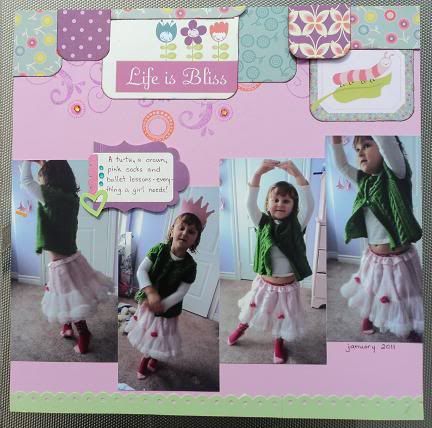 Thanks for checking me out!