I have been a real push lately to use up some older scrapbooking supplies before I buy all the new stuff set to arrive in stores in the next few months (Okay- I admit it- I have already bought some new stuff!). So I have set to some cardmaking. This first set came together when I sat down to make 2 Thank-you cards for teachers at school who covered for me when I had to stay at home last week with three dreadfully sick children. Once I got started, I was on a mission to use up most of this matching patterned paper. Here are the results: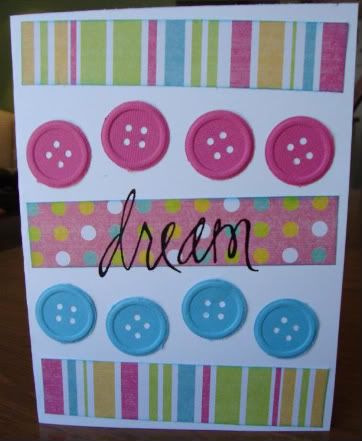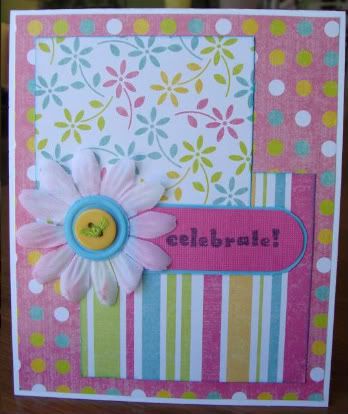 And my personal favourite:
I have loved the paper company "Imaginisce," forever. So, I have been holding onto these paper scraps FOR YEARS! I had to find a good use for them. Here it is: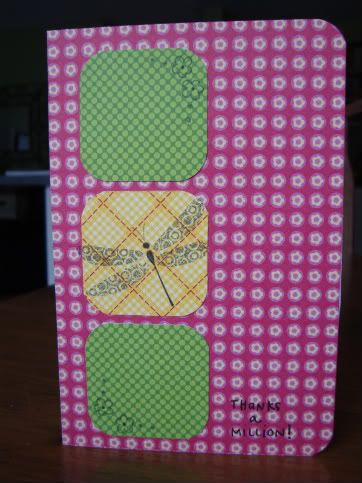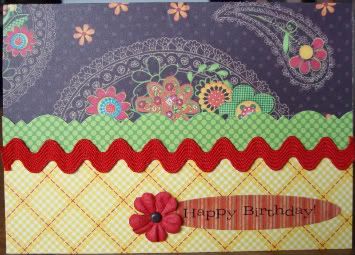 Thanks for looking!! I'll have a mini-book to share next time!!