I have always loved caramel apples. Rocky Mountain Chocolate Company makes the best ever! But today, we, the McConvey family, tried to make our own. And you know what? It didn't turn out too badly!
I bought this kit at Indigo. Yep the bookstore. It has the caramel mix, the sticks and the recipe.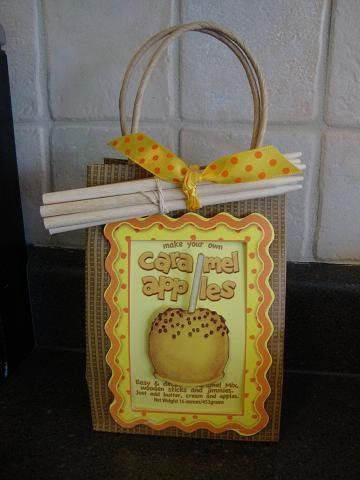 Afton and Bryn pushed the wooden dowels into the apples. They have big muscles, so it was easy!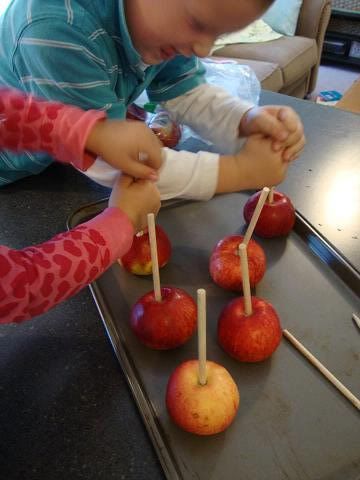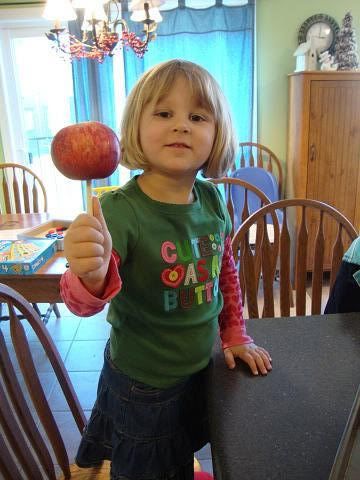 I did the scary, boiling-hot-sugar part on the stove. I added cream and butter to the powder mix found in the kit. It took 15 minutes for the sugar and cream to cook into hardening caramel, but it was well worth the wait!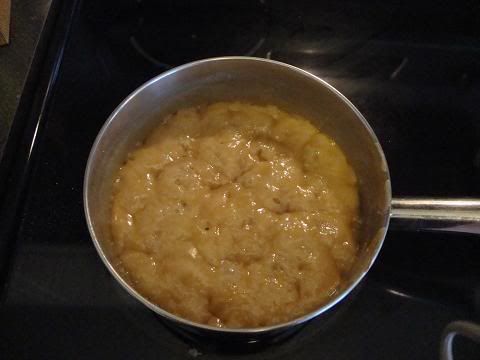 I convinced the kids that they had to watch me roll the apples in the caramel once it was ready. Still too hot for their little hands (Afton became the photographer instead)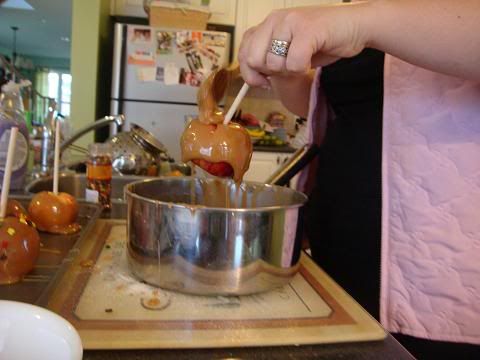 Look! All finished. Cooled and hardened and covered in some fall-themed sprinkles.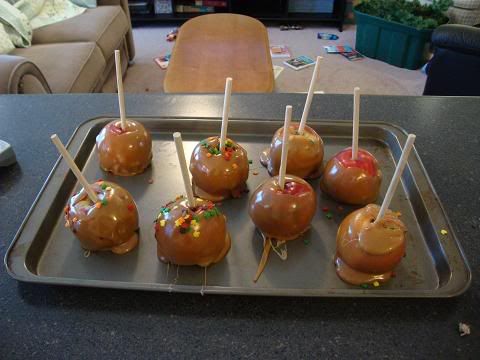 Afton decided that these treats were just not for her. Too much work to chew that gooey caramel. She had a plain apple instead. Not Bryn. He jumped right in!