Most of my scrapbooking centres around my darling family. Here are some of my favourite recent layouts:
My three sweetie-pies. This layout celebrates the fact that I have 2 beautiful boys and a gorgeous girly: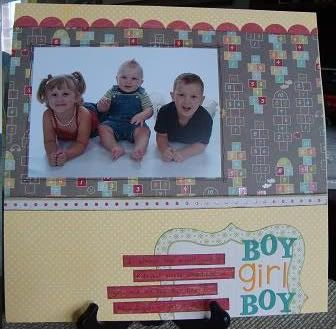 My extreme happiness with my finished Family of Five: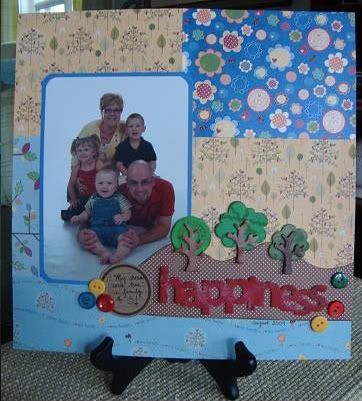 My little lady, confidently dressed in an itty-bitty bikini. I hope she keeps this confidence forever!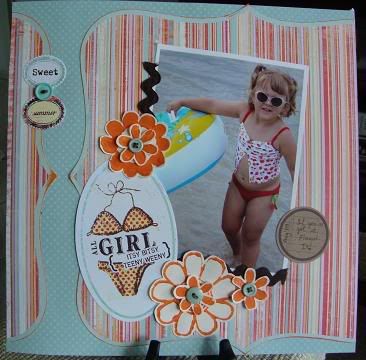 My kids love to spend time with their Nana. In the first layout, they help Nana pick beans and potatoes from her garden for dinner. In the second, they sneak some cuddles on a sunny day: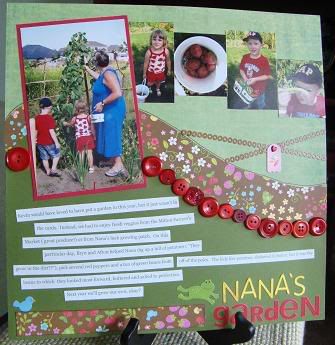 Thanks for looking!!