Just a quick post today.
I had lost my scrappin' mojo over the last few weeks. The kids had ALL been sick everyday - infections, flu, toothaches - on and on. Now that we are all on the mend, I finally sat down to scrap. I am glad to have the excitement of paper crafting all come flowing back!
This is the Inspirational Card Sketch for this week (#100):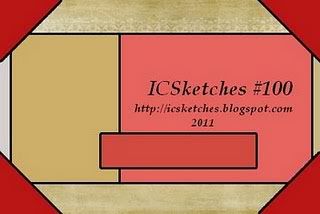 And at Little Red Wagon, the girls challenged us to use Kraft product on our creations.
This is what I came up with:
The mugs of "latte" are rub-ons from American Crafts for eons ago. I am glad I finally used them up!!